Booktube-a-thon 2016 ended yesterday and it's still surreal.  It was such an amazing week full of challenges,  giveaways, Twitter reading sprints and meeting/chatting with so many wonderful fellow book lovers. I miss talking about books through the Booktube-a-thon already!  I'm already looking forward to Booktube-a-thon 2017 !  🙂
If you are interested in finding out more about Booktube-a-thon, hosted by Ariel Bissett, please see the YouTube channel called Booktube-a-thon.  No surprise there!  I had such a great week taking part in this read-a-thon.
So, now here's this year's reading challenges and what I read:
1. Read a book with yellow on the cover
Anne of Green Gables by L.M. Montgomery
I absolutely loved re-reading Anne of Green Gables.  I haven't read the book since I was a child and I throughly enjoyed the book as an adult too!  Anne is just such a fun, spunky character whose story is just so much fun to read.
2. Read a book only after sunset
The Weight of Silence by Heather Gudenkauf
I learned something about myself through reading this book after sunset…well, mostly after sunset.  I read a lot more in the mornings and afternoon then at night.  Add that to reading most of the day for the past week as I really wanted to complete 7 books in a week for the first time ever, and I really struggled to read a lot after sunset.  I read some at night, as I always do, but struggled to read 60 pages or so every night after reading a lot during the day.  So by day 6 and 7, I read a little of this book during the day.  I decided that completing the goal of 7 books in 7 days meant more to me and was worth adapting this challenge a little bit.  😉  Next year if an after sunset challenge is part of the Booktube-a-thon, I will choose a shorter book, or perhaps a graphic novel, manga or poetry book.  Lesson learned!  🙂
I really enjoyed this book.  As with any Heather Gudenkauf book, it definitely has some tough subject matter.  Gudenkauf, though, is an amazing storyteller and things aren't always what you think.  This book, just like all of the other books I've read by Heather Gudenkauf, keeps you turning the pages wanting to know what really happened and who's responsible.
3. Read a book you discovered through Booktube
Orange: The Complete Collection Vol. 1 by Ichigo Takano
What happens if you are given a letter from yourself 10 years in the future with the goal of correcting the regrets of your future self?  How much of the future do you really want to change?  How much does changing your future affect the futures of those around you?
This was my first time reading manga and I really enjoyed reading Orange.  This manga is full of great characters and great friendships that are tested in some heartbreaking ways.  While hearbreaking, especially involving Kakeru, it is also an empowering story about friends taking care of friends.  And yes, there is also some romance!  The illustrations in this manga are absolutely gorgeous and add to the beauty of the story.
4. Read a book by one of your favorite authors
The Weight of Silence by Heather Gudenkauf
Please see review above at #2, Read a book only after sunset
5. Read a book that is older then you
Anne of Green Gables by L.M. Montgomery
Please see review above at #1, Read a book with yellow on the cover
6. Read and watch a book to movie adaptation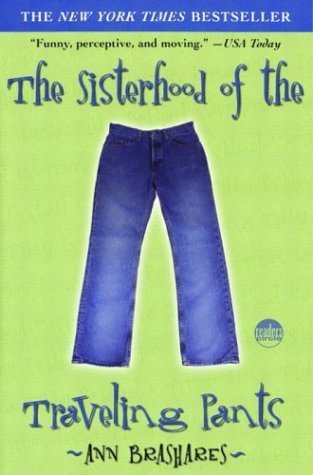 This was a quick, fun and light read, perfect for the Booktube-a-thon.  It is the story of four best friends, Tibby, Carmen, Lena and Bridget who spend their first summer apart.  The shared pair of jeans (traveling pants) keep the girls connected throughout their summer apart and all of their adventures.  There is just one tough part of the story regarding Tibby and her new friend Bailey, that was sad and heartwrenching to read.
As far as the movie, I did enjoy it, but the movie has a lot of changes from the book.  Lena and Kosto's story is completely different from the book.  There's also a lot of changes in Tibby and Bailey's storyline from the book.  Regardless, I still enjoyed the movie and the book. I have to say that this movie follows what commonly happens with book to movie adaptations, the book was better!
7. Read 7 books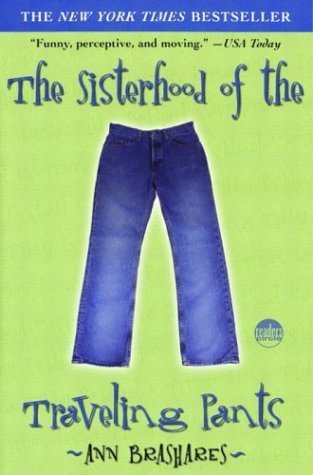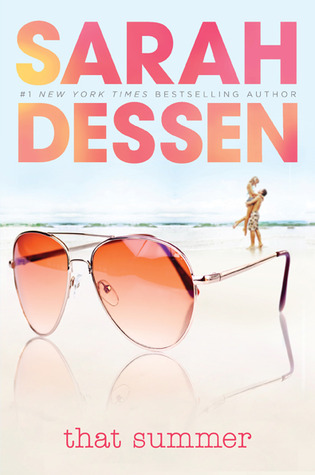 Orange The Complete Collection 2 by Ichigo Takano : Goodreads
That Summer by Sarah Dessen: Goodreads
Sailor Moon Vol. 1 by Naoko Takeuchi: Goodreads
Orange Vol. 2 was just as excellent as Vol. 1 was (see review above, #3 Read a book you discovered through booktube).  I would recommend having Vol. 2 on hand when you read Orange Vol. 1 because you will want to know what happens in the second volume right away!
That Summer, unfortunately, was a big disappointment!  The story went nowhere and was full of immature, whiny characters.  This was Sarah Dessen's first book and I think it shows.  She has grown so much as an author and her later books are much better then this one was.
Sailor Moon Vol. 1 was good, I enjoyed it, but it wasn't great.  The characters were cute and the story was entertaining.  I will probably read another volume or two and see where this manga goes.
I'm usually a one (on a REALLY good week two) books a week reader.  But during  Booktube-a-thon 2016,  I read 7 books in 7 days!  It was so much fun to accompish this goal and all of the activities during Booktube-a-thon made this more fun then I ever could have dreamed.  The support and conversations with so many book lovers just added an extra level of fun to my reading this week.  I don't think I can read that much every week, but it was fun to do this past week.   I'm looking forward to joining again next year and chatting with the book community while trying to read seven books again.  🙂
Did you participate in Booktube-a-thon 2016?  How did you do with the challenges you wanted to do?  What was your favorite book you read during the Booktube-a-thon?  What was your favorite part of this year's Booktube-a-thon?  Please comment and let's chat about all things Booktube-a-thon 2016!  🙂