Musing Mondays is hosted by Jen at her blog, Books and a Beat.
Musing Mondays is a weekly meme that asks you to choose one of the following prompts to answer:
I'm currently reading…

Up next I think I'll read…

I bought the following book(s) in the past week…

I'm super excited to tell you about (book/author/bookish-news)…

I'm really upset by (book/author/bookish-news)…

I can't wait to get a copy of…

I wish I could read ___, but…

I blogged about ____ this past week…
THIS WEEK'S RANDOM QUESTION: Name your best-loved character from a fiction book.
I'm currently reading…
I'm a little less then 100 pages into A Tree Grows in Brooklyn by Betty Smith and so far I'm really enjoying this modern classic.  There's a read-a-long and discussion during the month of September for this book that I'm participating in.  A  Goodreads Group has been created to discuss the book, if you would like to join us!
Up next I think I'll read…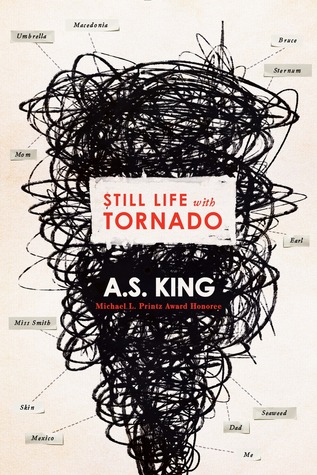 I was given an e-arc from Penguin's First to Read program of Still Life with Tornado by A.S. King.  Thank you to Penguin for selecting me to read an advanced copy and give an honest review.  I'm looking forward to reading it next!  The book comes out on October 11, 2016 and I will be posting a review sometime around the release date of this book.
Happy Labor Day to all in the U.S.  I hope you are enjoying a long weekend and getting some extra reading time in.  🙂  What are you currently reading?  Let me know in the comments or feel free to link your Musing Mondays post in the comments section.