Musing Mondays is hosted by Jen at her blog, Books and a Beat.
Musing Mondays is a weekly meme that asks you to choose one of the following prompts to answer:
I'm currently reading…

Up next I think I'll read…

I bought the following book(s) in the past week…

I'm super excited to tell you about (book/author/bookish-news)…

I'm really upset by (book/author/bookish-news)…

I can't wait to get a copy of…

I wish I could read ___, but…

I blogged about ____ this past week…
THIS WEEK'S RANDOM QUESTION: What obscure book do you think should be turned into a movie?
I have been wanting to read more classics and I was planning to start reading some in 2017.  However, I heard from Kate Howe's BookTube channel that she is co-hosting #victober with a group of other ladies from BookTube.  They are taking the month of October to read some Victorian Literature.  So, I thought this would be a fun time to dip my toes into some classics and give it a try!  🙂  Kate graciously gave me some beginners classics recommendations and some of them just happen to fall into Victorian Literature.  I have read a few classics and I've read (and loved) some children's classics such as Anne of Green Gables and The Secret Garden.  So, in order to participate in Victober, I decided to purchase a few classics this week. 
I bought the following book(s) in the past week…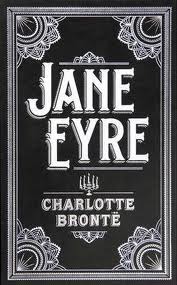 The Tenant of Wildfell Hall by Anne Bronte was recommended in another Victober's co-host video, Ange from Beyond the Page .  It was recommended for beginner's so I thought I would try it.
One of the five challenges, if you choose to follow them, is to read a piece of Victorian Literature that is not a novel (a play, poetry, essays, etc).  This one wasn't recommended to me, but while I was browsing the classics, I came across this book of poetry.  I read the first few poems and really enjoyed them, so the book came home with me.  🙂
Co-hosts of Victober
Kate Howe-Kate Howe
Yamini-The Skeptical Reader
Ange-Beyond the Pages
Katie-Books and Things
Alysia-exlibris
I'm excited to try some more classics next month and expand my reading!   Do you enjoy reading classics?  Do you have any recommendations for a beginner like me who would like to add more classics to my reading?
Happy Monday!  Hope you have a great week!  Happy Reading! 🙂