Musing Mondays is hosted by Jen at her blog, Books and a Beat.
Musing Mondays is a weekly meme that asks you to choose one of the following prompts to answer:
I'm currently reading…

Up next I think I'll read…

I bought the following book(s) in the past week…

I'm super excited to tell you about (book/author/bookish-news)…

I'm really upset by (book/author/bookish-news)…

I can't wait to get a copy of…

I wish I could read ___, but…

I blogged about ____ this past week…
THIS WEEK'S RANDOM QUESTION: Write out a description of your life, as if it were a book's description.
Before I take part in #victober and read some classics in October, I thought I would read some cute, light, quick books already on my bookshelves.
If you are interstedted in #victober, I have explained more about it here: Monday Musings (Sept. 12)
I'm currently reading…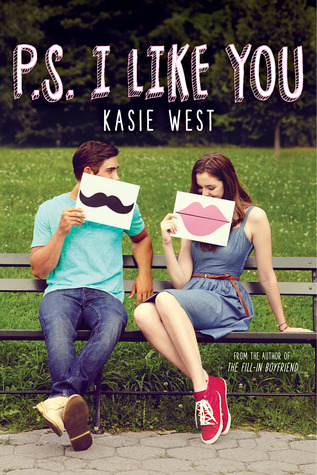 This is my first time reading a book by Kacie West.  I'm about 50 pages in and so far I'm enjoying the book.  It's a cute, quick and fun read…just what I need before I jump into some classics in a few weeks.  My tween daughter is also interested in reading this book so I thought it would be fun to read the book and be able to talk about it with her after she reads it.  I really enjoy sharing a love of reading with her and sometimes reading the same book, it's an added bonus to take a book and spark some great conversations between us.
I can't wait to get a copy of…
Recently, I've been hearing a lot about how good Robin Hobb's books are from many booklovers who's opinions I trust, we have similar reading tastes.  I've heard that her writing is beautiful and her stories are character driven.  My interest in this series has definitely been peaked and I can't wait to get my hands on this series!  🙂
What are you currently reading?  Have you read any of Robin Hobbs books?  What did you think of them (no spoilers please)?
Happy Monday!  Happy Reading!