Victober is being hosted by a group of Booktubers and the goal is to read Victorian Literature throughout the month of October.  I have been wanting to read more classics, so I thought joining into Victober was the perfect opportunity to read some classic books.
Here are the challenges and my TBR for Victober:
Read a Victotian Novel in a Week
This is the shortest book on my TBR list, so I thought it would be the best one to try to read in one week.
Read a Victorian Gothic Novel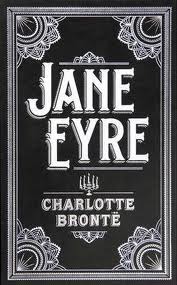 I have started reading Jane Eyre and I'm loving it already!
Read a Victorian Novel by a Female Author
Read Victorian Fiction That's Not a Novel
AND/OR
Read a Victorian Novel Where the Plot is Afoot (there is a scheme)
I'm not sure yet what to read for this challenge.  If you have any suggestions for this challenge, please let me know.  I'm just starting to read classics, other then reading childhood classics as a child and required school reading (which was awhile ago 🙂 ) so please keep recommendations to classics that would be good for beginners.  Thanks.
Co-hosts of Victober
Kate Howe-Kate Howe
Yamini-The Skeptical Reader
Ange-Beyond the Pages
Katie-Books and Things
Alysia-exlibris
I'm excited to try reading some classics throughout the month of October!  Do you enjoy classics?  If so, what are some of your favorites?