Musing Mondays is hosted by Jen at her blog, Books and a Beat.
Musing Mondays is a weekly meme that asks you to choose one of the following prompts to answer:
I'm currently reading…

Up next I think I'll read…

I bought the following book(s) in the past week…

I'm super excited to tell you about (book/author/bookish-news)…

I'm really upset by (book/author/bookish-news)…

I can't wait to get a copy of…

I wish I could read ___, but…

I blogged about ____ this past week…
THIS WEEK'S RANDOM QUESTION: Can you recall a time when you weren't an avid reader?
I'm currently reading…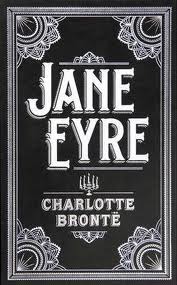 I'm enjoying reading Jane Eyre very much, but life this past week has gotten in the way of a lot of my reading time.  Ugh…here's to hoping this week is a much better reading week for me.
Can you recall a time when you weren't an avid reader?
When I was in college reading lots of school required reading materials, I wasn't an avid reader.  Although I was reading for school, I wasn't reading for personal enjoyment.  This time of not being an avid reader continued well into my 20's.  At 22, I was awarded custody of my infant nephew.  He had some behavioral issues/ADHD and by the time he was 3 there was a huge focus on fixing his issues.  Any reading I did at this time were books to learn techniques to help him.  It was a tough time of life, but I wouldn't trade it for anything.  Helping him improve his life and the lives of those around him was more important then anything else.  I'm happy to say that he is now 16 years old and doing beautifully.  Other then ADHD, he no longer has any behavioral issues and hasn't had any since he was 11 years old.  He is in a mainstream high school like any other average teenager and he's the example in town for the success of students when overcoming issues.  I couldn't be more proud of him!  As he got older and in better control of his behaviors, I was able to return to my love of reading.  He is still in my custody and while he is biologically my nephew, in my heart he is my son.