My goal was to participate in two readathons this month, Spookathon and Victober.  While I did participate in both readathons, my TBRs eneded up being overly ambitious for both readathons.  This month became a lot busier then I thought it was going to be.  Also, during Spookathon last week, most days I just wasn't in the mood to read as much as I would have needed to in order to finish 3 or 4 books in 7 days.  I did read everyday, but not 200-250 pages a day.  This got me thinking about the speed in which we read combined with our true enjoyment/retention of what we are reading.  I have listened to other fellow booklovers thoughts, spoke to an employee at a used bookstore this past summer and chatted with my husband a bit about this topic.  I will be posting my thoughts on this topic in a lot more detail soon and I'm looking forward to discussing this topic with you further. For now, let me just say that I'm still a fan of readathons and will continue to join in on them from time to time.
Now here's what I read for Spookathon:
4/5 challenges met
-Read a thriller 
-read a book with Red on the cover 
-read a book with a spooky word in the title 
-read a book with a paranormal character/creature 
-read a 2016 release
I started the Spookathon with Horns by Joe Hill, but I ended up DNFing the book.  While I have enjoyed the other books by Joe Hill that I've read, this one just wasn't for me.
Then, I picked up Night Film by Marisha Pessl and I finished the book today, two days after the end of Spookathon.  I read almost all of the book during Spookathon though.  I'm still thinking about what rating to give this book.  It had me on the edge of my seat throughout most of the book as a great thriller should do.  But, I'm not sure how I feel about the ending.  This book explores a very blurred line between reality and fantasy.  Towards the end of the book, the reader finally understands what happened…or do they?  At the very end there's a twist that leaves everything open ended and the reader doesn't know what if any of the almost 600 pages is truth.  This was an extremely well crafted story and I would recommend reading it, but I really don't like not knowing if we trully have any resolution at all.  The reader doesn't know for sure if the resolution that is given is accurate or not, Pessl's last showing of blurred lines between reality and fantasy.
Co-Hosts of Spookathon:
Kayla-Books and Lala
Paige-Paige's Pages
Shannon-Bookerly
Here's what I read for Victober: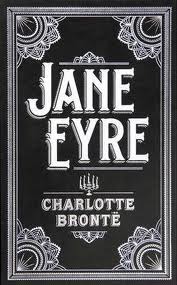 2/5 challenges met
-Read a Victotian Novel in a Week
-Read a Victorian Gothic Novel 
-Read a Victorian Novel by a Female Author
-Read Victorian Fiction That's Not a Novel
-Read a Victorian Novel Where the Plot is Afoot (there is a scheme)
I will be posting a full review of Jane Eyre soon.  I loved the book!  It took me longer to read then I planned, but I really enjoyed diving into a classic.  I will be reading the other classics I planned to read this month for Victober   (Agnes Grey and The Tenant of Wildfell Hall) just not during the month of October.  I look forward to adding more classics to my reading journey.
Co-hosts of Victober
Kate Howe-Kate Howe
Yamini-The Skeptical Reader
Ange-Beyond the Pages
Katie-Books and Things
Alysia-exlibris