I'm sorry that I have been away from blogging for the past few weeks.  My family and I have been dealing with a family tragedy.  At the end of October, my sister was brutally assaulted.  After a week on life support, she passed away from sustained injuries.  She has two children, 16 and 11, who have lived with me most of their lives due to some other personal struggles my sister dealt with.  The kids are doing okay now, but I needed to take some time away to focus on them and for our family to grieve.
Musing Mondays is hosted by Jen at her blog, Books and a Beat.
Musing Mondays is a weekly meme that asks you to choose one of the following prompts to answer:
I'm currently reading…

Up next I think I'll read…

I bought the following book(s) in the past week…

I'm super excited to tell you about (book/author/bookish-news)…

I'm really upset by (book/author/bookish-news)…

I can't wait to get a copy of…

I wish I could read ___, but…

I blogged about ____ this past week

…
THIS WEEK'S RANDOM QUESTION:  How has your reading changed in the last 10 years?
I'm currently reading…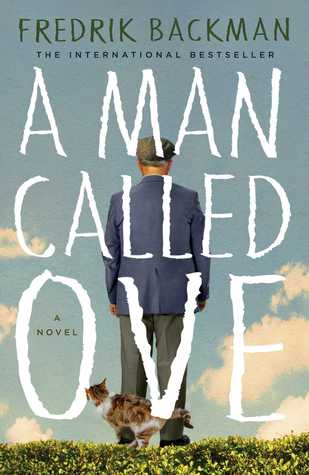 The last "real" conversation I had with my sister (her struggles crept back into her life over the last few months of her life), she recommended to me that I read A Man Called Ove.  I already owned the book and planned to get around to reading it at some point.  After her passing, I decided to pick up the book as a way to honor her memory.  It's also a November book of the month for my bookclub, so it  just seemed like the right time to pick up this book and try to get back to some reading.  It's been tough, at times, because one of the themes of the book is death, but it's made me smile at times too.  Fredrik Backman does a great job at balancing sadness and joy.
THIS WEEK'S RANDOM QUESTION:  How has your reading changed in the last 10 years?
My reading has changed tremendously in the last 10 years.  10 years ago, I was a very casual reader and only finished reading a few books a year.  I was raising my nephew (who I'm still raising) and he was 6 at the time.  He was diagnosed with ADHD and had some behavioral issues at that time.  So, my focus was on helping him and much of my reading was nonfiction books that would help me to better help him.  Now that he is 16 and doing amazingly well, no different then any other 16 year old, I read a lot more for pure enjoyment.
When I joined Goodreads in September of 2012 and then Sweeter Reads (a Goodreads bookclub) my reading really took off!  I started joining in on reading and discussing numerous books of the month.  Talking with other booklovers about the books we were reading (as well as other stuff) motivated me to read more and more.  Also, setting reading goals on Goodreads and watching what I read throughout the year has helped me to increase my reading over the past 4 years especially.  Challenges and readathons have also been tools that, at times, have helped me to increase my reading.  It can be fun and a motivator to try to complete reading challenges or see how many books I can read in a week.  However, I don't want my speed of reading to always be the main focus.  Enjoying what I read is important too.  It's all about balance and remembering that challenges and readathons are for when I'm in the mood for them and my schedule cooperates.  If I don't finish a challenge or read a lot during a planned readathon, that's okay.
 I think that as I reflect on how my reading has changed in the last 10 years, communicating with the book community has had the biggest and most positive impact on my reading.  Therefore, I recently started book blogging.  It seemed like another great place to talk about books with fellow book lovers.  I have already begun to meet some wonderful book bloggers, find even more great books to read and made some new friends to chat about books (and other stuff) with.  I look forward to seeing where this book blog goes, continuing to build book friendships with my fellow book lovers and watching my love of reading continue to grow!
Feel free to post your Musing Monday link.  I'd love to read what you're musing about this Monday.  I'd especially like to know, how has your reading changed in the last 10 years?