'
Teaser Tuesday is a weekly bookish meme, hosted by Jenn of Books And A Beat.
Here's what you do for Teaser Tuesday:
• Grab your current read
• Open to a random page
• Share two (2) "teaser" sentences from somewhere on that page
• BE CAREFUL NOT TO INCLUDE SPOILERS! (make sure that what you share doesn't give too much away! You don't want to ruin the book for others!)
• Share the title & author, too, so that other TT participants can add the book to their TBR Lists if they like your teasers!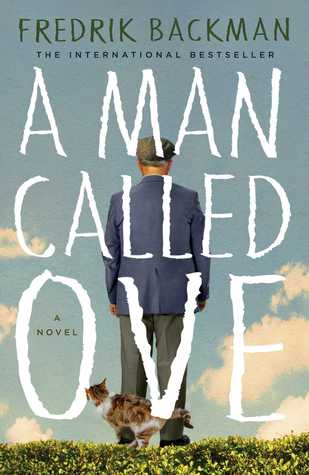 "'You don't fool me, darling,' she said with a playful little smile and crept into his big arms.  'You're dancing on the inside, Ove, when no one's watching.  And I'll always love you for that.  Whether you like it or not.'"
– pg 108-109 "A Man Called Ove" by Fredrik Backman
"He knew very well that some people thought he was nothing but a grumpy old sod without any faith in people."
– pg 109 "A Man Called Ove" by Fredrik Backman
Those are my teasers for this Tuesday.  If you posted a Teaser Tuesday, feel free to post the link here.  I'd love to get a taste of what you are reading.  There's always room on Mt. TBR for just one (…or two…or three…) more books, right?