Top 5 Wednesday is hosted by Sam from Thoughts on Tomes and there's also a Goodreads Group where you can find the Wednesday topics for the month.
This Wednesday's topic is:
Books I Want to Re-Read
I haven't been much of a re-reader, but it is something I hope to add to my reading  in 2017.  I think that there can be a lot of enjoyment in exploring a book a second time (or even a third).  It is something I am looking forward to trying out in the new year. I look forward to seeing if it is something I enjoy as much as I suspect that I will and enjoy re-reading some books throughout the new year.
1. 
I absolutely LOVED The Night Circus by Erin Morgenstern!  This book was packed with so much beautiful writing and imagery that I believe it would be so much fun to explore it again.  I think I will pick up on things that I missed the first time I read it and so it would make a perfect book for a re-read.  I think this might even be the perfect book to re-read many times.
2.
I really enjoyed Firefly Lane by Kristin Hannah and I would love to read it again.  I really enjoyed the friendship between Tully and Kate and following it throughout many years.  I'm not a crier when I read, but this book takes you on an emotional ride of ups and downs throughout many years of friendship.
3.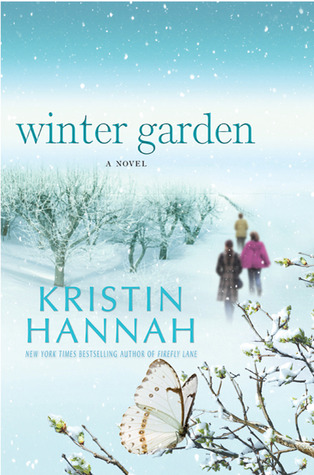 Winter Garden by Kristin Hannah is the book that I credit with getting me back into reading as an adult.  However, I don't remember much about the book, other then how much I really enjoyed it, so I would like to re-read it.
4.
Redeeming Love by Francine Rivers was also a book I read many years ago and I remember how much I loved it.  But, I don't remember much about the book so I want to re-read it.  I'm curious to see what I will think of the book after reading it a second time.
5. 
Over the summer, I re-read Anne of Green Gables by L.M. Montgomery and I loved it as much as when I read the series as a child.  I plan to continue re-reading the series and I'm really looking forward to Anne's world again.
Feel free to post your Top 5 Wednesday.  Are you a fan of re-reading?  Like myself, do you want to add re-reads to your reading journey?  I'd love to see what books you would like to re-read.
If you are in the US, I'd like to wish you and your family a very Happy Thanksgiving tomorrow!