Love-a-thon 2017 will be taking place from February 18, 2017 -February 20, 2017.  This will be my first year participating in the Love-a-thon and I'm so excited!  🙂 ❤  The purpose of the Love-a-thon is to bring the online book community together, meet new booklovers across all social media platforms and to spread love to those online booklovers we have already met along the way.  This years hosts of the Love-a-thon are Alexa of Alexa Loves Books, Cece of The Novel Hermit, Kristin of Super Space Chick and Mel of The Daily Prophecy.
Questionnaire
An Introduction to Me and My Blog
1. What's your name? Where in the world are you blogging from?
My name is Becky and I'm blogging from the US.
2. Tell us your history with reading.  Were you always a reader?  Were you a reluctant reader?  Was there a book that convinced you to become a reader?
Yes, I have been a reader all of my life.  However, through different stages of life the amount of reading I've done has greatly fluctuated.   I was taught the importance of reading at a very young age and I learned to read pretty easily. I remember many trips to the local library.  My favorite days in elementary school were library days and school book fairs. There wasn't just one book that convinced me to be a reader, there were several.  🙂 I will talk about those books in the Book Talk section of this post below.
3. How did you get involved in the online book community?
I started in the online book community at Goodreads.  I don't remember how I heard about/found out about Goodreads.  I received a message from Crystal at Sweeter Reads asking if I'd like to join her book club.  Sure!  It looked like an interesting group of ladies reading books that interested me.  That was about 3 years ago, I'm still an active member and I throughly enjoy being a part of Sweeter Reads.  Sweeter Reads helped me to grow my reading by leaps and bounds!  I enjoy talking to fellow booklovers about books and life in general.  The conversations added an extra element to my reading that I never realized was missing.
The next way I got involved with the book community was Bookstagram (Instagram).  I started my Bookstagram feed, Inmyreadingnook, about a year and a half ago.  I enjoy posting monthly photo challenges, what books I'm reading, chatting with even more booklovers and viewing their photos through Bookstagram.
I learned how to crochet through YouTube and then one day I decided to search YouTube for book related videos.  Wow!  I was so surprised to see that there was an extremely active BookTube community.  I started searching for BookTubers to watch and I never stopped.  It's so much fun to get to know booklovers through their videos.  My TBR pile has grown expedentially due to Booktubers and I don't regret it one bit!  😉  I'm extremly shy and not good in front of a camera, so I don't think making videos is for me.  But…you never know!  😉  Sometimes, we surprise ourselves with the things we accomplish as we continue to grow and change.  I'll never say never…
My newest venture into the online book community is this book blog.  I have been consistently posting on this blog since June of 2016.  It is a learning experience and a work in progress, but I'm enjoying the ride.  I've met some lovely book bloggers and I'm hoping to meet many more through this ❤ 2017 Love-a-thon ❤ .
I have also just paired this blog with a Twitter feed.  You can find me on Twitter @InMyReadingNook.  I'd love to have you join me there for lots of bookish content as well.  🙂
4. How did you choose your primary platform (blog, Instagram, Youtube, etc.)?  How did you come up with your blog name?
I have just tried several platforms to see which ones work best for me.  I like to interact with others through these platforms so that is a big factor in what platforms I choose to focus on.  At this moment Bookstagram has the most followers for me, but I am hoping to learn more about blogging to grow this blog into my primary platform.
My blog name came about from some good old brainstorming from my family and I.  We kept throwing out name suggestions until I heard one that just seemed to fit. When my husband suggested "In My Reading Nook", I thought "Yes!  That's it!"  🙂  In My Reading Nook was started that very same day.
5. What's your favorite thing about the online book community?
My favorite thing about the online book community is getting to know fellow booklovers and sharing our love of books with each other.
6. What sort of posts can readers expect from you?
Musing Mondays, Teaser Tuesdays, Top 5 Wednesdays, Book Reviews, Challenges/Tags, etc.  As this blog grows, I would like to also post some discussion blog posts.
7. What book genres do you talk about most?
I talk about whatever book genres I am currently reading.  I'm a mood reader and I read from a wide range of genres.  My favorite genres are historical fiction, literary fiction, thrillers, fantasy, contemporary and YA.  I have a goal this year to read more classics and modern classics as well.
Favorites
1. Favorite food?  Beverage?
My favorite food is Italian food and my favorite Beverage is Teapigs teas, especially their English Breakfast Tea.
2. Favorite color?
My favorite color is purple.
3. Favorite things to do apart from reading?
My favorite things to do besides reading are crochet and adult coloring.  I find both of these hobbies to be very relaxing.
4. Favorite TV shows?
My favorite Tv shows are This Is Us, Gilmore Girls, Friends and Impractical Jokers.  My kids started watching Impractical Jokers and when I saw some of the show, I couldn't stop laughing!  I don't usually like shows or movies that I call "stupid funny", but there's something about this show.  It just feels good to laugh sometimes.  🙂
5. Favorite Places to shop?
Book Outlet of course!  🙂
Book Talk
1. Favorite childhood books?
When I was young I enjoyed The Berenstein Bears series, The Pokey Little Puppy, The Little Engine that Could, Sesame Street books, The Little Miss series as well as many others. Then, I moved on to the Ramona Quimby series, Judy Blume books, The Secret Garden, The Babysitter's Club series and Sweet Valley High. Yes, I was a child of the 80's! In middle school, I enjoyed the Anne of Green Gables series. High school, for me, became more about required school reading and meeting my future husband. Yes, I married my high school sweathert!   My personal reading diminished drastically. I would buy a book, from time to time, but after reading a few chapters, I'd put it aside.
2. Favorite books read in the last five years?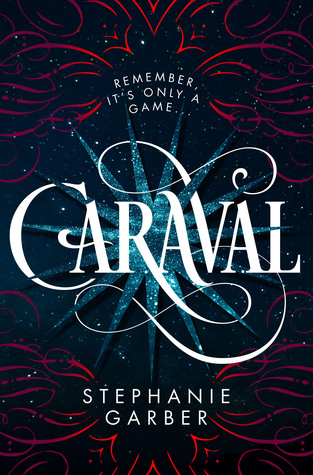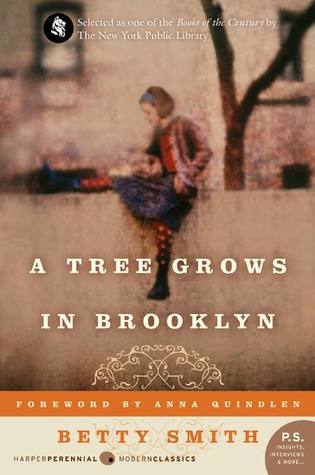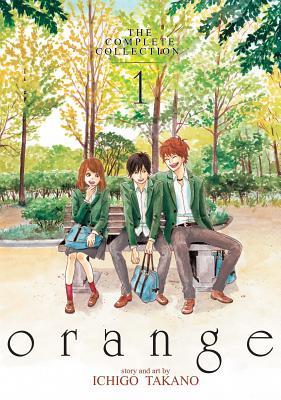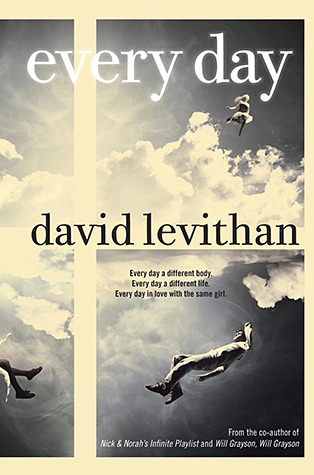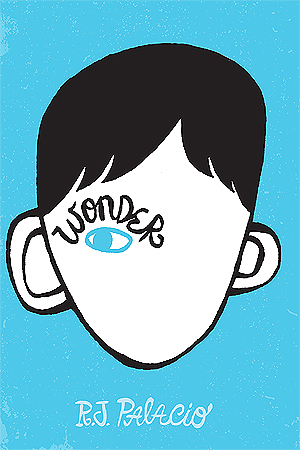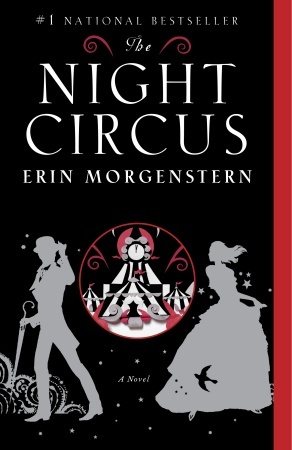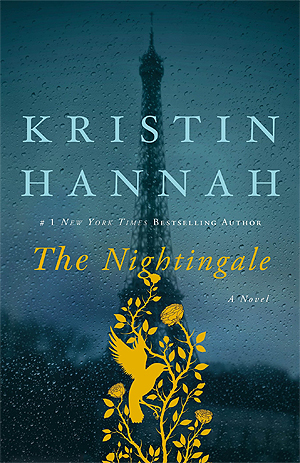 Whistling Past the Graveyared: Goodreads
The Storyteller: Goodreads
In the Blood: Goodreads
The Husband's Secret: Goodreads
Caraval: Goodreads
A Tree Grows in Brooklyn: Goodreads 
The Book Thief: Goodreads
Orange: Goodreads
Slammed: Goodreads
Every Day: Goodreads
I'll Be Seeing you: Goodreads
Blue Heaven: Goodreads 
Where are the Children: Goodreads
Wonder: Goodreads
Winter Solstice: Goodreads
Before I Go to Sleep: Goodreads
Harry Potter and the Goblet of Fire: Goodreads 
The Night Circus: Goodreads
The Crown's Game: Goodreads
Jane Eyre: Goodreads
It Ends with Us: Goodreads
The Taker: Goodreads
The Life We Bury: Goodreads
The Nightingale: Goodreads
Hotel on the Corner of Bitter and Sweet: Goodreads 
We Never Asked for Wings: Goodreads
Dark Matter: Goodreads
3. Favorite genres?
My favorite genres are historical fiction, literary fiction, thrillers, fantasy, contemporary and YA.  I have a goal this year to read more classics and modern classics as well.
4. A book you want to see made into a film or TV show?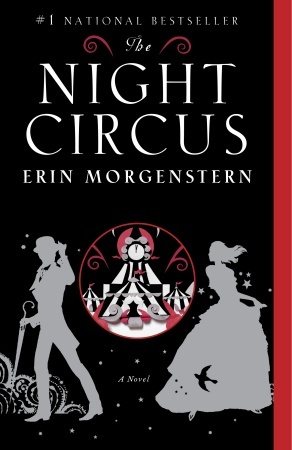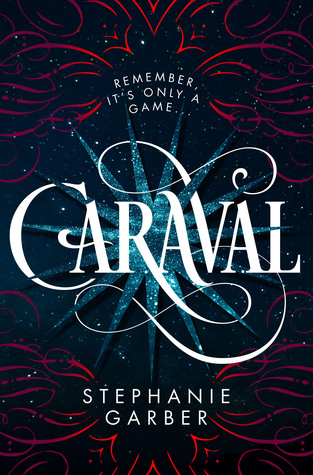 The Night Circus: Goodreads
Caraval: Goodreads
5. Book BFF? Book family?
Anne of Green Gables: Goodreads
Harry Potter: Goodreads
My book BFF would be Anne Shirley from the Anne of Green Gables series.  I think she would be a lot of fun to be friends with.  Anne found the joys in the simple aspects of life and I think that would be a refreshing change from the busy lives we live today.
For book family, I'm going to go with the stereotypical choice of the Weasley family from Harry Potter.  I can't think of a better family!
6. Books you want to read in 2017?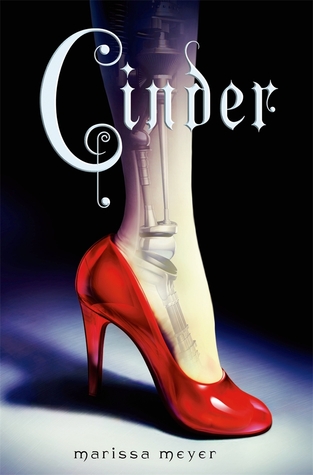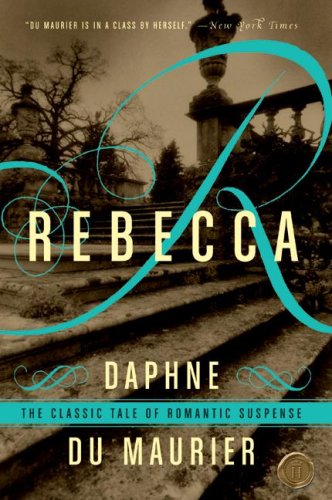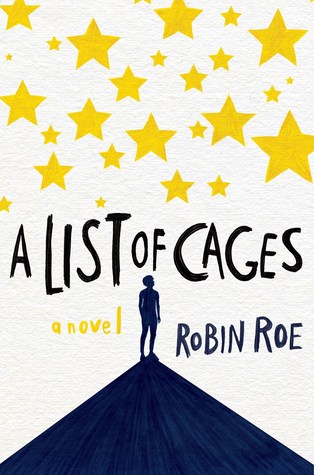 Lilac Girls: Goodreads
Small Great Things: Goodreads
The Black Prism: Goodreads
The Gracekeepers: Goodreads 
Peace Like a River: Goodreads 
The Thirteenth Tale: Goodreads 
Cinder: Goodreads
A Court of Mist and Fury: Goodreads
The Name of the Wind: Goodreads
The Forgotten Garden: Goodreads
Faithful: Goodreads
Cruel Beauty: Goodreads
The Bookshop on the Corner: Goodreads 
11/22/63: Goodreads
Iscariot: Goodreads
Rebecca: Goodreads
A List of Cages: Goodreads
I Capture the Castle:  Goodreads 
The Tenent of Wildfell Hall: Goodreads
The Zookeeper's Wife:  Goodreads
September: Goodreads
The Shell Seekers: Goodreads 
Beauty and the Beast Lost Book: Goodreads 
Margot: Goodreads