Teaser Tuesday is hosted by Ambrosia at her blog, The Purple Booker.
Here's what you do for Teaser Tuesday:
• Grab your current read
• Open to a random page
• Share two (2) "teaser" sentences from somewhere on that page
• BE CAREFUL NOT TO INCLUDE SPOILERS! (make sure that what you share doesn't give too much away! You don't want to ruin the book for others!)
• Share the title & author, too, so that other TT participants can add the book to their TBR Lists if they like your teasers!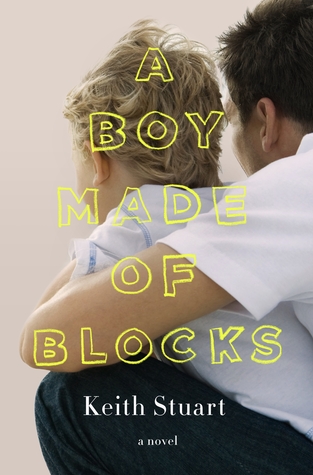 "One thing you learn very early in parenthood is that the health and education systems are a sort of vast and complicated game: if your kid ever needs special help, you have to learn the rules and exploit them.  You fight for everything, every test, every consultation, every specialist-you learn the correct terms, you research all the forms and statements and processes you need, and anything you can't get through the system, you pay for it if you can.  Nothing comes to those who wait."
– pg 145 "A Boy Made if Blocks" by Keith Stuart
A Boy Made of Blocks is a fiction novel that is based on a true story.  Sam has autism and it is the story of his family navigating through life with Sam.  I have a son who when he was younger needed a lot of special needs services.  Now that he is 17 and we navigated our way through the special needs school system, he currently needs very little of these services. But, I will say that this quote very accurately describes what it's like to go through the school system with a child with special needs.  If you don't educate yourself on the system and your rights and then speak up/advocate for your child, they often don't get what they need.  The only part I don't agree with is exploiting the rules.  If you just research and know what the rules are, working within the rules, in my experience, is enough to get your child what they need.
That is my teaser for this Tuesday.  If you posted a Teaser Tuesday, feel free to post the link here.  I'd love to get a taste of what you are reading. There's always room on Mt. TBR for just one (…or two…or three…) more books, right?
Follow Me: